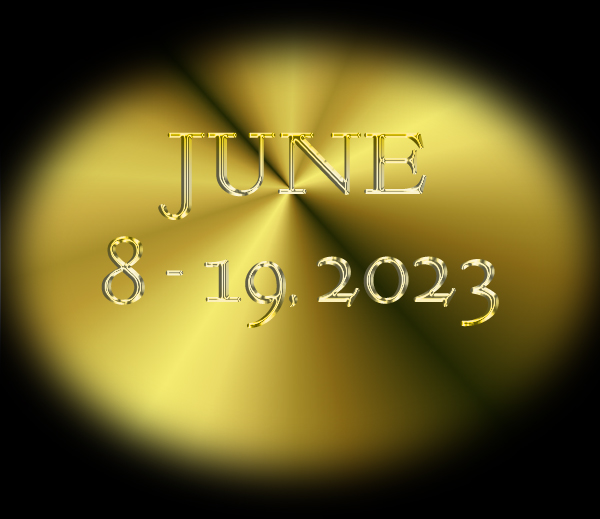 IT IS WITH EXCITEMENT AND GRATITUDE TO

OUR ENTHUSIASTIC AND APPRECIATIVE AUDIENCES
OUR EXTRAORDINARILY GIFTED AND ACCOMPLISHED ARTISTS
OUR DEDICATED MUSIC TEACHERS AND THEIR STUDENTS
OUR CHEERFUL, ATTENTIVE AND TIRELESS VOLUNTEERS
OUR LEARNED AND ENGAGING CONCERTS MANAGERS
OUR CREATIVE SPECIAL PROGRAMMES CO-ORDINATORS
OUR GENEROUS SPONSORS, PARTNERS AND PATRONS
OUR EXCITING VENUES AND SPECIAL EVENTS PARTNERS

THAT WE WELCOME YOU TO THE FESTIVAL IN 2023!
________________________________________________
YOU CAN ENJOY RECORDINGS FROM PREVIOUS
EDITIONS OF THE BARRIE JAZZ AND BLUES FESTIVAL,
AND OTHER MISCELLANEOUS PERFORMANCES.
________________________________________________

THE KOOL FM BARRIE JAZZ AND BLUES FESTIVAL
IS A TOURIST-FRIENDLY EVENT....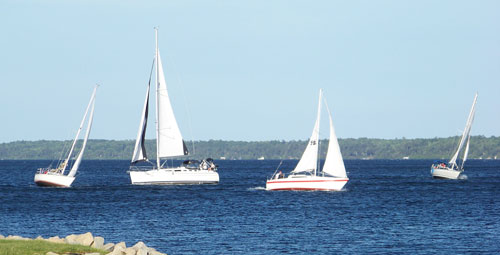 FREE CONCERTS - LOTS OF FREE PARKING - ON-SITE BBQ - MARINA
CHILDREN'S SPLASH POOLS - DAY SLIPS FOR BOATERS - LAKESIDE FISHING
MULTI-CULTURE RESTAURANTS - MOTELS & HOTELS - GIFT SHOPPING
WALKING TRAILS - BICYCLE PATHS - NEARBY GOLF RESORTS
T"The Barrie Jazz and Blues Fest has a well-deserved
reputation for delivering surprises and exceptional
concerts, going far beyond expectations."
Miriam King - BRADFORD TODAY
"...events like...The Barrie Jazz And Blues Festival are just a
few of the city's better-known cultural mainstays".
THE GLOBE AND MAIL
"With over 25 venues lined up for this incredible jazz and
blues fest, it will be easy to find events that are free."
suite101.com
"Depuis une vingtaine d'années, cet événement annuel
présente d'excellents spectacles de musique jazz et blues et
leurs déclinaisons, notamment au village urbain (hip-hop, funk...).
Le site extérieur se trouve à Heritage Park, mais des
spectacle sont lieu un peu partout dans la région."
petite futé - France
"Some of the biggest ... occur during summer, when ...
outdoor music festivals are huge. The biggies include the
Toronto Jazz Festival, Festival of the Sound in Parry Sound,
... Barrie Jazz and Blues Festival, Sunfest in London, ....."
EzineArticles.com
"The Barrie Jazz And Blues Festival brings world-class
music to Barrie .... The City of Barrie recognizes the
Festival's cultural and economic impact on the city and
considers it one of its Signature Events."
Arin Donnelly, Community Events Programmer,
City of Barrie
Brownman Ali write:
"Barrie has a remarkably attentive jazz scene at Fitzy's (Crab Shack)
-- cats who clap for solos and recognize tunes... it was a pleasure to
play there. I always get a little apprehensive the farther out of
urban centres I wander (figuring I'm always at risk of being
strung up if the music's too big city weird) --
but Barrie's scene is heavy. I think a big shout out needs
to go out to Robin Munro, who runs the Barrie jazz fest,
books Fitzy's with talent I was honored to be a part of,
and has done so much for jazz education in that region.
In short -- YAY BARRIE!"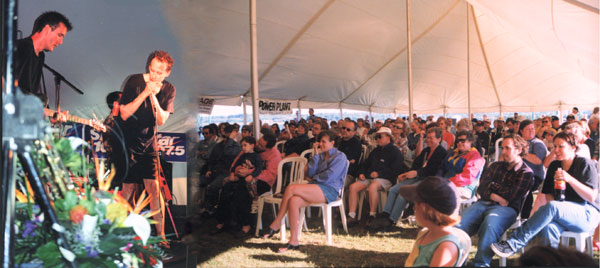 DIRECTIONS TO THE FIVE POINTS THEATRE
To get to the Five Points Theatre, take Highway 400 north or south to the
Bayfield Street exit and turn right or left onto Bayfield Street. Follow on down the hill until you reach the Dunlop Street intersection. Pass though the
intersection and the theatre is on your right. There are a number of parking lots and plenty of on-street parking in close proximity to the theatre.
Parking is free in the downtown after 5:00 p.m.
___________________________________________________________________________________

THE BRILLIANCE OF THE ARTS IN CANADA WAS DIMINISHED
WITH THE PASSING OF A MUSIC PHENOMENOM IN DECEMBER OF 2007.
IT IS INCUMBENT ON MUSIC LOVERS THROUGHOUT THE WORLD
TO STOP AND REFLECT ON THE GREAT BEAUTY THIS GENIUS
CREATED, REVEALED AND SELFLESSLY BESTOWED UPON US ALL.
THE BARRIE JAZZ AND BLUES FESTIVAL
IS DEDICATED TO A CANADIAN JAZZ PIANIST
WHOSE LIKENESS MAY NEVER PASS THIS WAY AGAIN.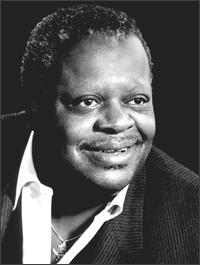 OSCAR EMMANUEL PETERSON
1925 - 2007

INAUGURAL INDUCTEE
THE CANADIAN JAZZ AND BLUES HALL OF FAME