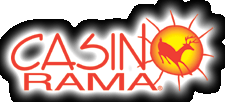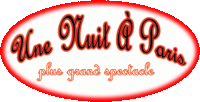 STARRING
LYNE TREMBLAY
"a stunning, riveting performer with a great gutsy voice."
The Globe and Mail
"There is something deliciously dangerous in the European cabaret tradition," says Lyne Tremblay, one of Canada's most respected performers. "Some times as I work the crowd, with the follow spot as my shadow, I can see the sweet fear of humiliation in their eyes – 'oh please, please don't stop here…don't make me sing….please'…it is just such yummy bad girl fun…"
A multi disciplinary performer who started training when she was two, Lyne first started touring professionally as a dancer when she was in her late teens on a South and Central American tour with the Eddy Toussaint Dance Company . When she returned to Montreal she was a regular performer on the weekly TV variety circuit. In 1984 she accepted one of musical theatre's toughest roles– "Cassandra" the slinky, sexy Siamese in Andrew Lloyd Weber's original Canadian production of "Cats".
After a grueling international audition process in Paris, London, and New York, Lyne won the role of "Sally Bowles" in the Paris production of Cabaret, directed by Jerome Savary.This production played Paris for six months and toured throughout Europe. It is here Lyne learned the "chops" of European Cabaret…where European cabaret is taken quite seriously.
"CASSANDRA"
- in "CATS"

"SALLY BOWLES"
- in "CABARET"

"A CABARET GODDESS"

- Jaymz Bee
Other roles of note include "Anita" in West Side Story, "Nava" in the original Montreal production of Jerusalem and a number of critically acclaimed shows for the French Theater of Toronto including "La La La Mine de Rien" which was recorded at The Glen Gould Studio.
Lyne's feature film work is equally eclectic. She appeared in the Louis Malle film Atlantic City with Burt Lancaster and Susan Sarandon. She played Angel Eyes in the cult classic Night Magic with Carole Laure with music by Lewis Fury and Leonard Cohen and in 2007 a Bravofact short dramatic film was written for her, entitled " Rise Up", which was shown at film festivals around the world including an American Film Institute screening which premiered at Man's Chinese Theatre in Los Angeles.
Some of the highlights of her television credits include The Newsroom, Street Legal and E.N.G. Blue Murder,The City and she has also performed extensively on National Radio.
In 1996 Lyne created "Gauche", the one woman cabaret show directed by John Evans, which played to critical acclaim and SRO audiences. "A cabaret Goddess", said impresario Jaymz Bee.
The cabaret experience has been a trampoline to launch Lyne's extensive work as a bi-lingual host for numerous corporate events, including Canada Post, IBM, and Nissan, where her professionalism and easy going warmth have made her a hit with audiences in the professional conference domain.
Lyne has had a career that has taken her around the world, but sometimes a triple threat just needs to make choices and recently Lyne has focused on her original music and singing. In 2004 she released her debut album "Break'n Enter" produced by Lyne and John Evans and was nominated for best Jazz Vocalist of the Year for The National Jazz Awards in 2004. "Break n Enter" was selected as one of the top ten albums of the year by Jazz FM 91.1 FM in Toronto, Ontario