IT IS WITH EXCITEMENT AND GRATITUDE TO

OUR ENTHUSIASTIC AND APPRECIATIVE AUDIENCES
OUR EXTRAORDINARILY GIFTED AND ACCOMPLISHED ARTISTS
OUR DEDICATED MUSIC TEACHERS AND THEIR STUDENTS
OUR CHEERFUL, ATTENTIVE AND TIRELESS VOLUNTEERS
OUR LEARNED AND ENGAGING CONCERTS MANAGERS
OUR CREATIVE SPECIAL PROGRAMMES CO-ORDINATORS
OUR GENEROUS SPONSORS, PARTNERS AND PATRONS
OUR EXCITING VENUES AND SPECIAL EVENTS PARTNERS

THAT WE WELCOME YOU TO THE FESTIVAL IN 2023!
THE CENTRE STAGE CONCERTS
AT THE FIVE POINTS THEATRE

FREE ADMISSION!
PLEASE CONSIDER THE ENVIRONMENT


"SHERATON II " GUITAR GIVE-AWAY


Concert Videos


ARTIST & ACT MUSIC STYLE GUIDE
| | |
| --- | --- |
| JAZZ ARTISTS | BLUES AND RHYTHM & BLUES ARTISTS |
| VARIETY ARTISTS | URBAN - INDIE ARTISTS |
______________________________________
CONCERTS HOST
CONCERTS SOUND ENGINEER
_________________________________________

MONDAY, JUNE 12
6:30 p.m. - 8:00 p.m.

THE HARRY AND BETTE MUNRO
MEMORIAL CONCERTS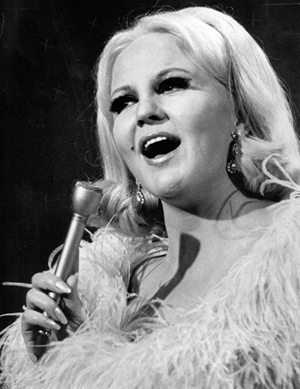 NORMA DELORIS EGSTROM "PEGGY LEE"
MAY 26, 1920 - JANUARY 21, 2002
A RETROSPECTIVE ON THE LIFE AND WORK OF "A PROLIFIC COMPOSER-SINGER, REMEMBERED AS ONE OF THE GREATEST POP SONG STYLISTS ALONGSIDE ELLA FITZGERALD, BILLIE HOLIDAY, AND SARAH VAUGHAN. "

PEGGY LEE WAS NOMINATED FOR TWELVE GRAMMY AWARDS, WINNING BEST CONTEMPORARY VOCAL PERFORMANCE FOR HER 1969 HIT "IS THAT ALL THERE IS?" IN 1995 SHE WAS GIVEN THE GRAMMY LIFETIME ACHIEVEMENT AWARD. SHE RECEIVED THE ROUGH RIDER AWARD FROM THE STATE OF NORTH DAKOTA, THE PIED PIPER AWARD FROM THE AMERICAN SOCIETY OF COMPOSERS, AUTHORS AND PUBLISHERS (ASCAP), THE PRESIDENTS AWARD FROM THE SONGWRITERS GUILD OF AMERICA, THE ELLA AWARD FOR LIFETIME ACHIEVEMENT FROM THE SOCIETY OF SINGERS, AND THE LIVING LEGACY AWARD FROM THE WOMEN'S INTERNATIONAL CENTER. IN 1999 SHE WAS INDUCTED INTO THE SONGWRITERS HALL OF FAME.

PRESENTED BY
"HER TALENT, STYLE AND ATTITUDE ARE ALL BEFITTING OF
STARDOM." - METRO NEWS

"TALENT WITH INGENUITY - SHE IS TRULY AN ORIGINAL."
- NO DEPRESSION MAGAZINE

"A TECHNICOLOUR SWING THAT'S JUST THE THING."
- THE GLOBE AND MAIL

"HER SMOOTH VOCALS INVOKE NEAT GLASSES OF
BOURBON AND SMOKY PARISIAN SPEAKEASIES."
- CBC RADIO
_________________________________________

8:30 p.m. - 10:00 p.m.
A "GIANTS OF JAZZ" CONCERT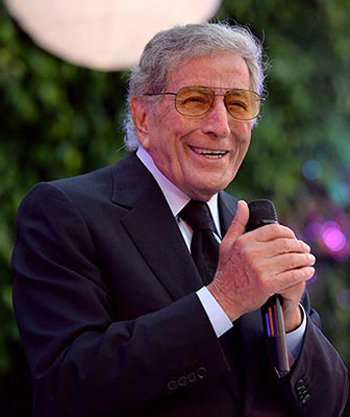 ANTHONY DOMINICK BENEDETTO "TONY BENNETT"
AUGUST 3, 1926 - RETIRED
WITH MILLIONS OF RECORDS SOLD WORLD-WIDE AND PLATINUM AND GOLD ALBUMS TO HIS CREDIT, TONY BENNETT HAS RECEIVED NINETEEN GRAMMY AWARDS - INCLUDING A 1995 GRAMMY FOR RECORD OF THE YEAR AND THE GRAMMY LIFETIME ACHIEVEMENT AWARD.

BENNETT IS ONE OF A HANDFUL OF ARTISTS TO HAVE NEW ALBUMS CHARTING IN THE '50S, '60S, '70S, '80S, '90S, AND NOW IN THE FIRST TWO DECADES OF THE 21ST CENTURY. HE HAS INTRODUCED A MULTITUDE OF SONGS INTO THE GREAT AMERICAN SONGBOOK THAT HAVE SINCE BECOME POPULAR STANDARDS.
IN THE NEW MILLENNIUM, BENNETT'S ARTISTRY AND POPULARITY HAS BEEN HIGHER THAN EVER. IN 2006, THE YEAR OF HIS 80TH BIRTHDAY, HIS DUETS: AN AMERICAN CLASSIC WAS RELEASED. THE ALBUM WON THREE GRAMMY AWARDS AND WENT ON TO BE ONE OF THE BEST-SELLING CDS OF THE YEAR. IN CELEBRATION OF HIS 85TH BIRTHDAY IN 2011, THE RELEASE OF BENNETT'S HIGHLY ANTICIPATED, DUETS II, FEATURED TONY PERFORMING WITH A NEW ROSTER OF CELEBRATED ARTISTS. DUETS II DEBUTED AT #1 ON THE BILLBOARD ALBUM CHARTS, MAKING TONY THE ONLY ARTIST AT THE AGE OF 85 TO ACHIEVE THIS IN THE HISTORY OF RECORDED MUSIC. BENNETT WON TWO GRAMMYS FOR DUETS II IN THE 2012 GRAMMY CEREMONY AND THAT YEAR MARKED THE 50TH ANNIVERSARY OF THE RECORDING AND RELEASE OF HIS SIGNATURE SONG, "I LEFT MY HEART IN SAN FRANCISCO."

PRESENTED BY
JAZZ-CABARET CROONER VINCENT WOLFE, WHOSE VELVETY VOICE HAS BEEN DESCRIBED BY MANHATTAN TRANSFER FOUNDING MEMBER LAUREL MASSÉ AS "SOMEWHERE BETWEEN CHET BAKER AND MEL TORMɅ" HAS BEEN A FAVOURITE ON THE CANADIAN JAZZ SCENE FOR THE PAST FEW DEADES. BASED IN TORONTO, VINCENT HAS TOURED THE CLUB AND FESTIVAL CIRCUIT IN CANADA, AND IN THE U.S. AND EUROPEAN CITIES.
HIS 2008 CABARET DEBUT IN NEW YORK GARNERED HIM A PRESTIGIOUS MAC (MANHATTAN ASSOCIATION OF CABARETS AND CLUBS) AWARD NOMINATION, AND HE CONTINUES TO PERFORM THERE REGULARLY.
VINCENT'S WARM STAGE PRESENCE AND LOVE OF AUDIENCES IS EVER-PRESENT, AND NOTED CANADIAN ENTERTAINMENT COLUMNIST JOHN KENNEDY HAS DUBBED WOLFE "CANADA'S NEXT JAZZ STAR-IN-WAITING."
HIS RECENTLY RELEASED (THIRD) CD, ENTITLED "WEAVER OF DREAMS", IS GARNERING RAVE REVIEWS FROM FANS AND CRITICS ALIKE AND HAS BEEN PARTICULARLY WELL-RECEIVED IN THE U.S. AND EUROPE.

_________________________________________
FREE ADMISSION!
TUESDAY, JUNE 13
ARTISTES CANADA CONCERTS
CONCERTS HOST

CONCERTS SOUND ENGINEER
"REMEMBERING LIGHTFOOT"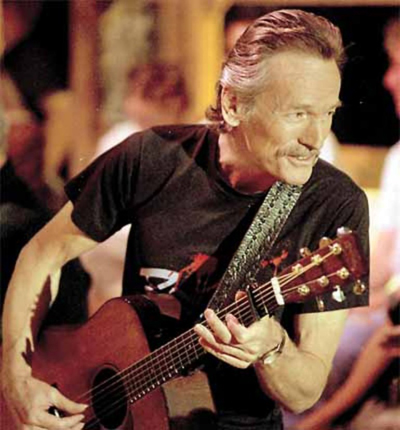 THE HEART AND SOUL OF A NATION

PRESENTED BY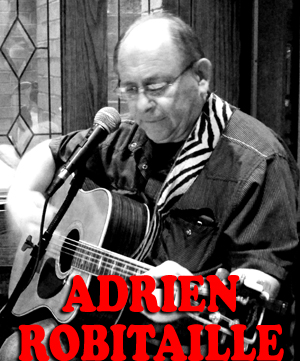 Featuring
NORM MARSHALL - NEIL NUMMINEN
_________________________________________

8:30 p.m. - 10:00 p.m.

"A GIANTS OF JAZZ" CONCERT


MORRIS "MOE" KOFFMAN
DECEMBER 28, 1928 - MARCH 28, 2001
A CELEBRATION OF THE MUSICAL LIFE OF A CANADIAN MUSIC LEGEND

MORRIS "MOE" KOFFMAN, OC (ORDER OF CANADA) WAS A CANADIAN JAZZ SAXOPHONIST AND FLAUTIST, AS WELL AS COMPOSER AND ARRANGER. DURING A CAREER SPANNING FROM THE 1950S TO THE 2000S, KOFFMAN WAS ONE OF CANADA'S MOST PROLIFIC MUSICIANS, WORKING VARIOUSLY IN CLUBS AND SESSIONS AND RELEASING 30 ALBUMS. WITH HIS 1957 RECORD "COOL AND HOT SAX" ON THE NEW YORK-BASED JUBILEE LABEL, KOFFMAN BECAME ONE OF THE FIRST CANADIAN JAZZ MUSICIANS TO RECORD A FULL-LENGTH ALBUM. KOFFMAN WAS ALSO A LONG-TIME MEMBER OF ROB McCONNELL'S "BOSS BRASS". HE GAINED WORLD-WIDE RECOGNITION FOR HIS HIT INSTRUMENTAL, "SWINGING SHEPHERD BLUES".

PRESENTED BY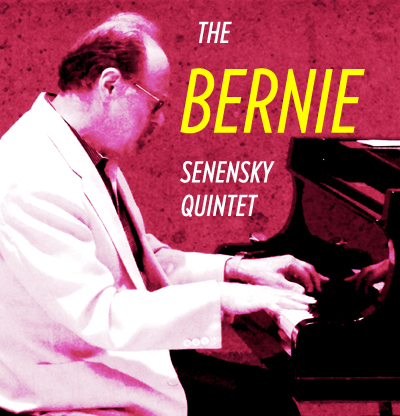 Featuring
ETHAN ARDELLI - LUIZ DENIZ
BILL McBIRNIE - KIERAN OVERS
BERNIE SENENSKY WAS TWICE VOTED "BEST ACOUSTIC PIANIST"
- THE JAZZ REPORT AWARDS

HE WAS THE WINNER OF THE SOCAN AWARD FOR
BEST JAZZ COMPOSITION - "BLUES FOR CLIFFORD"

BUDDY DEFRANCO DESCRIBED BERNIE SENENSKY AS
"THE BEST OF THE BEST"

BILL EVANS ONCE SAID: "I COULD JUST SIT
AND LISTEN TO HIM PLAY ALL DAY!"
FACULTY MEMBER


_________________________________________
FREE ADMISSION!
WEDNESDAY, JUNE 14
GREAT CANADIAN GUITARISTS CONCERTS
CONCERTS HOST

CONCERTS SOUND ENGINEER
A "GIANTS OF THE BLUES" CONCERT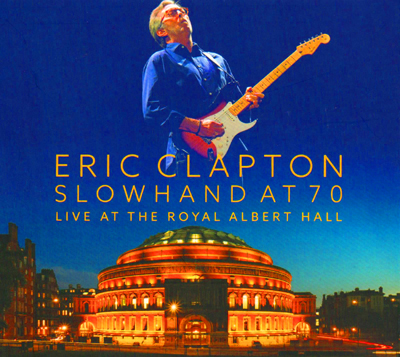 IT'S ERIC CLAPTON
WITH STEVE GADD AND NATHAN EAST
..... WHAT MORE NEEDS TO BE SAID?

PERFORMED BY

"TOP 10 ALBUMS, TOP 10 GUITARISTS, BEST ORIGINAL SONG"
- REAL BLUES MAGAZINE

"ONE OF THE BEST DISCOVERIES ON THE PRERVATION BLUES REVIEW…" - LES AMIS DE BLUES

" 'SAID THE WRONG THING' IS MY SIGNATURE SONG
- CBC RADIO
"CLIFF YOU ARE JUST AMAZING!!!!!!!!!!!!!
I LOVE CLAPTON BUT YOU GUYS ARE JUST AS GOOD …"
"BLOODY HELL!!! FANTASTIC TRIBUTE. JUST LIKE ERIC IS RIGHT THERE ..... WELL DONE. MR. STEVENS AND BAND!!."
_________________________________________

8:30 p.m. - 10:00 p.m.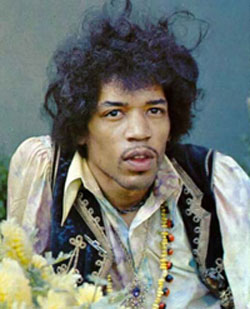 THE WHO - WHAT - WHERE - WHEN - WHY - HOW
OF THE LEGENDARY JIMI HENDRIX AND HIS PROFOUND
INFLUENCE ON THE ART OF PERFORMANCE ON THE
ELECTRIC GUITAR. THE ENIGMA THAT IS JIMI HENDRIX
WILL BE REVEALED BY THE CANADIAN HEIR TO THE
HENDRIX EXPERIENCE, TONEY (WILD "T") SPRINGER.

PRESENTED BY
WILD "T" & THE SPIRIT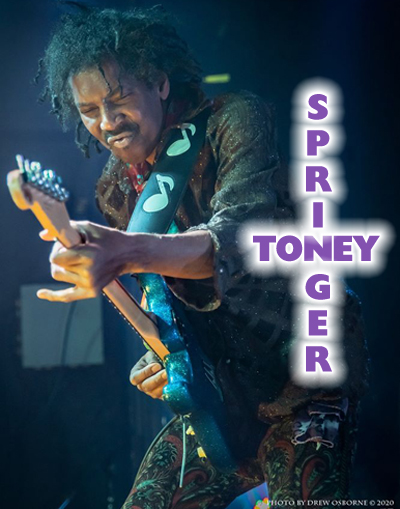 Featuring
TIM GITTENS - ENZO LAPADULA
Undeniably one of the most exciting and technically extraordinary guitar-slingers in Canada, the inimitable Toney "Wild 'T'" Springer has also been an actor as Jimi Hendrix in the movie "Daydream Believer". In addition to his performances with recording stars like David Bowie and Carol Pope, Toney has many recordings of his own compositions with his band "Wild 'T' & The Spirit".
Toney, Canada's foremost Jimi Hendrix entertainer, presents a show based on the legendary creations of the iconic rock-blues guitarist.


_________________________________________
GREAT CANADIAN GUITARISTS CONCERTS
______________________________________
DEDICATED TO THE MUSICAL ACCOMPLISHMENTS OF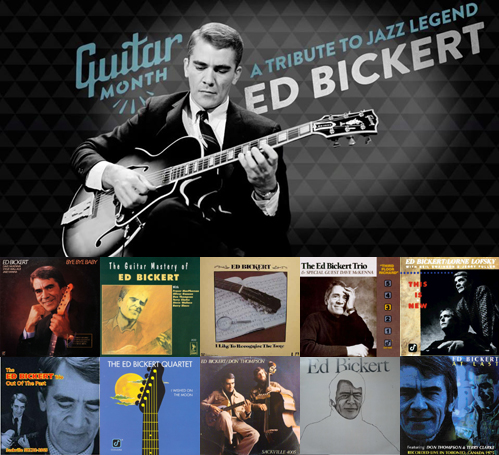 EDWARD ISAAC BICKERT
NOVEMBER 29, 1932 - FEBRUARY 28, 2019


AWARD RECIPIENT

MEMBER OF THE ORDER OF CANADA
CONCERTS HOST

CONCERTS SOUND ENGINEER
FREE ADMISSION!
FRIDAY, JUNE 16
6:30 p.m. - 8:00 p.m.

"A GIANTS OF JAZZ" CONCERT


AWARD RECIPIENTS

- ONE OF THE GREATEST JAZZ GUITARISTS
TO EMERGE IN CANADA -

LORNE LOFSKY HAS RECORDED AND TOURED WITH THE OSCAR PETERSON QUARTET, CHET BAKER, BOB BROOKMEYER, PEPPER ADAMS AND MANY OTHER TOP JAZZ ARTISTS. ADDITIONALLY, HE HAS PERFORMED ON COUNTLESS JAZZ RECORDINGS, AND
MANY OF THESE ALBUMS HAVE GONE ON TO WIN JUNO AWARDS. LOFSKY'S BEAUTIFUL, INSPIRED IMPROVISATIONS ARE JAZZ IMPRESSIONISM AT ITS FINEST.
_________________________________________
"A GIANTS OF THE BLUES" CONCERT

FREDDIE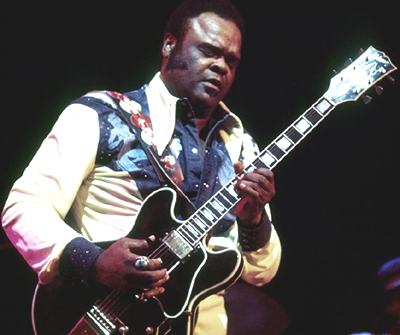 | | |
| --- | --- |
| B. B. | ALBERT |
A RETROSPECTIVE ON AN ERA IN RHYTHM & BLUES MUSIC
WHEN THE KINGS RULED THE WORLD OF ELECTRIC BLUES.
PRESENTED BY


-----


MULTI-AWARD RECIPIENT
"A COVETED SUPER-HERO IN CANADA... BLENDS BLUES WITH ELEMENTS OF JAZZ, SOUL, R&B AND EARLY ROCK'N'ROLL."
- BLUES REVUE

"ALL'S RIGHT IN THE WORLD AS LONG AS JACK DE KEYZER KEEPS ON MAKING RECORDS. HIS LATEST, IS SIMPLY SUPERB."
- HAMILTON SPECTATOR

"A POWERHOUSE RECORD FUELLED BY DE KEYZER'S IMPECCABLE VIRTUOSITY"
- SCENE MAGAZINE

"BLUES BANDS WOULD KILL TO SOUND AS GOOD AS THIS CREW"
- EDMONTON JOURNAL

"POSSIBLY THE GREATEST GUITARIST CANADA HAS SPAWNED IN THE GENRES OF BLUES AND ROCK 'N' ROLL."
- ANDY GRIGG, REAL BLUES

"JACK DE KEYZER PLAYS GUITAR LIKE A MAN WITH HIS PANTS ON FIRE!"
- LIAM LACEY, THE GLOBE & MAIL

"THE FINEST BLUES GUITAR PLAYER IN CANADA."
- JEFF HEALY

"IF JACK DE KEYZER WAS FROM CHICAGO, NEW YORK OR L.A., HE'D BE FAMOUS."
- BOB DYLAN
_______________________________________


"SHERATON II " GUITAR GIVE-AWAY



SPONSORED BY

CELEBRATING 51 YEARS OF UNCOMPROMISING
SERVICE AND SELECTION TO MUSICIANS IN
BARRIE AND THROUGHOUT SIMCOE COUNTY.

ONE BALLOT PER PARTICIPANT

MUST BE PRESENT AT THE
TIME OF THE DRAW TO WIN

MUST PROVIDE IDENTIFICATION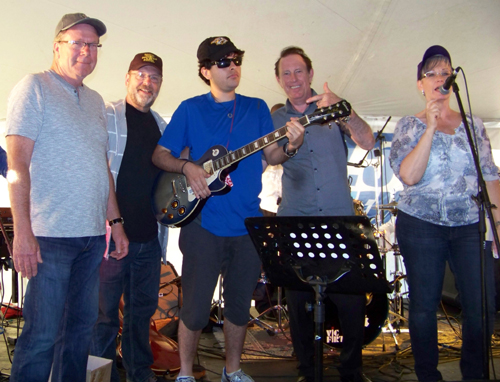 Lucky Guitar Winner in 2015, David Whyne,
with Jack De Keyzer and Festival Managers
Bob Garrett, Ray Martinelli and Sharon Winchester.
_______________________________________

THIS PROGRAMME SCHEDULE IS SUBJECT TO CHANGE WITHOUT NOTICE

Current to MAY 22, 2023