8:00 P.M.
TBA
TBA

PRESENTS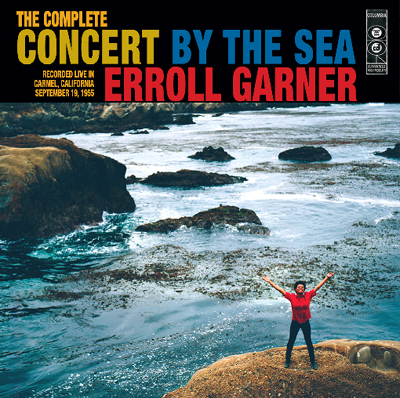 Concert by the Sea is so infectious and open-hearted, it almost defies inspection: it's the kind of warm, inviting music that seems born from joy and can't help but engender bliss in the listener.
_____________
A RETROSPECTIVE ON THE LIFE AND WORK OF "ONE OF
THE MOST DISTINCTIVE OF ALL PIANISTS" AND
A "BRILLIANT VIRTUOSO" - "THE DEBUSSY OF JAZZ".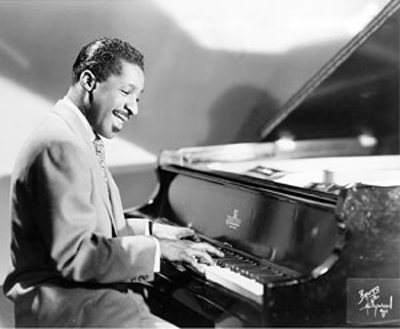 Erroll Louis Garner
June 15, 1921 in Pittsburgh, Pennsylvania, U.S.A.
– January 2, 1977 in Pittsburgh, Pennsylvania, U.S.A.
Erroll Garner (born in Pittsburgh, Pennsylvania) was an American jazz pianist and composer known for his swing playing and ballads. His best-known composition, the ballad "Misty",
has become a jazz standard.
George Wein regarded him as
"a great musical genius".
Hugues Panassié said of him,
"He is not only the greatest pianist to emerge in jazz since World War II, but he is also the only one who has created a new style which is in the true jazz tradition, one which constitutes the essence of this music."
Steve Allen said he was
"the greatest popular pianist of our century."
Art Tatum called him,
"My little boy."
Erroll Garner was a formidably accomplished and incredibly prolific self-taught pianist who first began exploring the piano keyboard at the age of three and went on to become a genuine jazz legend. His professional career spanned almost four decades and, in that time, he recorded for dozens of different labels, sometimes solo, mostly with his own trio. His recorded output occupies 33 pages in Tom Lord's The Jazz Discography. He made altogether more than 200 albums.
Garner was an amazingly energetic and resourceful musician with a phenomenal ear, remarkable memory and an astonishing independence of right and left hands. He was completely ambidextrous and could write and play tennis right or left handed with equal facility. He was also a sensitive, intelligent and rather shy man with a sunny dispositiion and an impish humour and he never took himself or his art too seriously.
Garner was also a gifted composer. In addition to "Misty", his most successful original, written in 1954, he also produced such appealing themes as "Erroll's Bounce", "Dreamy", "Nightwind", "That's My Kick", "Gaslight", "Mood Island", "The Loving Touch", "Paris Mist", "Dreamstreet", and "It Gets Better Every Time". One of his biggest hits was "Laura", recorded in September 1945, and his live Concert By The Sea album, recorded in September 1955, was one of the best selling jazz albums of all time.
_____________


MULTI-AWARD WINNER
MEMBER OF THE ORDER OF CANADA
Brooklyn, New York, U.S.A.- born, Paul "Poli" Hoffert, is best known for his work with the rock band "Lighthouse", which he co-founded with Canadian drummer, Skip Prokop. His musical origins, however, were rooted in classical music and subsequently jazz, and he released his first recording - "The Jazz Routes of Paul Hoffert" - with The Paul Hoffert Quartet when he was only 16 years old. He went on to perform with jazz greats such as Moe Koffman, Freddie Hubbard, Guido Basso, Rob McConnell and Ed Bickert, at venues such as the Newport, Monterey, and Boston Globe jazz festivals, as well as Carnegie Hall.
Hoffert's most recent jazz recording, "How High The Bird", is an iconclastic shuffling of the "standards" and "be-bop" deck with music partner-drummer, Jim Gelcer.
"Congrats on a great record!" - Jaymz B, Jazz FM 91.1
A mulit-instrumentalist who, as a child, was recognized for being a prodigy, "Poli" counts as his major influences in jazz piano, Thelonious Monk and Bud Powell.
An intellectual and creative peripatetic, Hoffert's vast and heralded contributions to the Arts and Technology are best
summed up by the media and his contemporaries ......
"Paul Hoffert defies neat definitions. The founder and keyboard player for the 1970s rock band Lighthouse is now the architect of Canada's most innovative information highway experiments. A university professor, businessman, composer and conductor, Hoffert is, in the words of some, the quintessential 'renaissance man'. He is also, possibly, the ideal visionary for the electronic age."
- Toronto Star
"Mr. Hoffert is one of the New Mandarins - along with Microsoft's Bill Gates … His music wakes up Canadians every morning, but this member of the Canadian Rock & Roll Hall of Fame has been waking up the technology sector as well ... " - Financial Post
"Musician, scientist, engineer, arts maven, and entrepreneur Paul Hoffert takes us on an accessible, lively, wide-ranging, thought-provoking tour of the frontiers of technology and culture (in his book, The Bagel Effect) ... an optimistic and deeply humanistic view of the world and of modern technology's role in it... Required reading for an introduction to the profound changes being enabled by modern media."
- Dr. Ronald Baecker, Director, Knowledge Media Design Institute, University of Toronto
_____________