8:00 P.M.
PRESENTS
"RAVELATION"
with accompanist
JANELLE FUNG
_____________
A RETROSPECTIVE ON THE INFLUENCE OF JAZZ MUSIC AND ITS COMPOSERS ON
THE WESTERN EUROPEAN COMPOSERS OF THE EARLY TWENTIETH CENTURY.
French impressionist composer Maurice Ravel (1875-1937) found
inspiration in the American jazz, which was sweeping Paris in the 1920s.
"The most captivating part of jazz is its rich and diverting rhythm…
Jazz is a very rich and vital source of inspiration for modern composers
and I am astonished that so few Americans are influenced by it."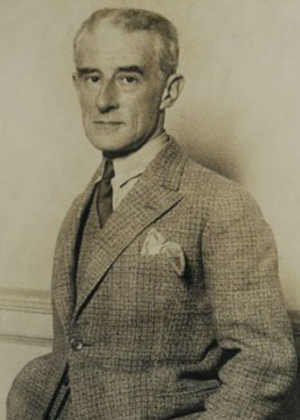 MAURICE RAVEL
Ravel spent several nights with Gershwin, listening to jazz at the
Savoy Ballroom in Harlem, where dancers did the Lindy Hop to
hot jazz from some of the nation's greatest bands. Ravel also visited
Connie's Inn and the nearby Cotton Club, where he heard
Duke Ellington and his orchestra.

GEORGE GERSHWIN
"There is a musician here endowed with the most brilliant, most
enchanting and perhaps the most profound talent: George Gershwin.
His worldwide success no longer satisfies him, for he is aiming higher.
He knows that he lacks the technical means to achieve his goal.
In teaching him those means, one might ruin his talent."


IGOR STRAVINSKY
"RAGTIME"


DARIUS MILHAUD
"CREATION DU MONDE"

Ravel wasn't the only French composer to be influenced by jazz. Darius Milhaud's La création du monde (The Creation of the World), written between 1922
and 1923 is a ballet depicting the creation in African mythology.
It's interesting to compare Ravel's Piano Concerto in G Major, written between 1929 and 1931, with Gershwin's Piano Concerto in F, written in 1925. Ravel's music seems to pay homage to Gershwin's Concerto. The first movement is filled with the sound of the blues, with its ambiguous shifts between major and minor.
The final movements of both works share a similar rapid, driving feel. Ravel flirted
with jazz in earlier compositions (the sultry Blues second movement of the
Violin Sonata No. 2 from 1927, for example). And Paris had been intrigued
with American jazz for a while. As far back as 1908, Debussy hinted at ragtime
with Golliwog's Cakewalk. But in Ravel's G Major Piano Concerto,
we hear the blues as if through Gershwin's ears.
_____________
MATT HERSKOWITZ
Uniquely combining the superlative technique of a classical virtuoso
with his prowess in jazz, world music and free improvisation, pianist, composer and arranger Matt Herskowitz has carved out a unique and personal voice in music. Over the course of the last decade, Matt has produced a series of critically-acclaimed recordings, premiered his works in settings from New York's Central Park to Germany's Ko¨ln Philharmonie, collaborated with top classical, jazz and pop artists, and has performed at music festivals across the globe.As a pianist, composer, songwriter and arranger, Herskowitz has distinguished himself in several musical genres. His 2007 solo piano release, Matt Herskowitz Plays Gershwin (Disques Tout Crin), featuring Gershwin's great solo
arrangement of Rhapsody in Blue and Matt's own original solo arrangements of the Concerto in F and Cuban Overture, was nominated
in 2007 for Quebec's prestigious Prix Opus. It also made Montreal's prominent quotidian La Presse's list of top 10 jazz albums of the year.
His 2006 solo release, Gabriel's Message, which features his original arrangements and compositions based on popular Christmas themes,
was nominated for Québec's prestigious Félix award in 2007. A
graduate of the Juilliard School in New York and the Curtis Institute of Music in Philadelphia, Herskowitz is originally from Albany, New York, and has made Montreal his adopted home for more than 16 years.
Among Matt's most recent recordings is "Piano Cameleons", a collaboration with pianist, John Roney, in which they explore the jazz possibilites inherent in popular classical music compositions.hi
_____________