8:00 P.M.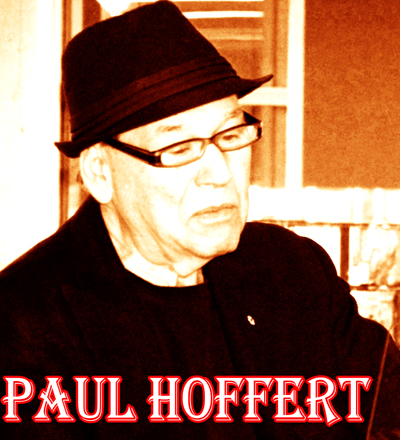 Featuring
TERRY CLARKE - JIM VIVIAN

"BOUNCIN' WITH BUD"
A RETROSPECTIVE ON "ONE OF THE TWO MOST SIGNIFICANT PIANISTS OF THE STYLE OF MODERN JAZZ THAT CAME TO BE KNOWN AS BOP." HIS VIRTUOSITY AS A PIANIST LED MANY TO CALL HIM
"THE CHARLIE PARKER OF THE PIANO".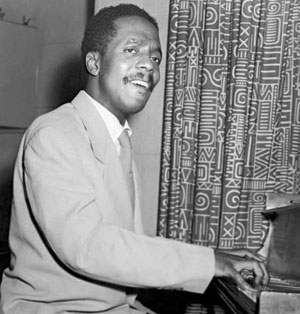 BUD POWELL

Earl Rudolph "Bud" Powell
September 27, 1924 in Harlem, New York City, U.S.A.
– July 31, 1966
_____________
"If I had to choose one single musician for his artistic integrity, for the incomparable originality of his creation and the grandeur of his work, it would be Bud Powell. He was in a class by himself." - Bill Evans, 1979
"... Bud Powell is the most important pianist in jazz and one of the most underrated .... Bud Powell was imitating Charlie Parker. So Bud was the first pianist to take Charlie Parker's language and adapt it successfully to the piano. That's why he is the most important pianist in music today because everybody plays like that now."
- Bill Cunliffe, in an interview with All About Jazz

No one could play like Bud; too difficult, too quick, incredible!" - Thelonious Monk
"Bud is a genius." - Charlie Parker
"Bud is a genuine genius." - Duke Ellington
"He laid down the basis of modern jazz piano."
- Dizzy Gillespie
"Bud was the most brilliant that a spirit might be, a unique genius in our culture." - Max Roach

_____________


MULTI-AWARD WINNER
MEMBER OF THE ORDER OF CANADA
Brooklyn, New York, U.S.A.-born, Paul "Poli" Hoffert, is best known for his work with the rock band "Lighthouse", which he co-founded with Canadian drummer, Skip Prokop. His musical origins, however, were rooted in classical music and subsequently jazz, and he released his first recording - "The Jazz Routes of Paul Hoffert" - with The Paul Hoffert Quartet when he was only 16 years old. He went on to perform with jazz greats such as Moe Koffman, Freddie Hubbard, Guido Basso, Rob McConnell and Ed Bickert, at venues such as the Newport, Monterey, and Boston Globe jazz festivals, as well as Carnegie Hall.
Hoffert's most recent jazz recording, "How High The Bird", is an iconclastic shuffling of the "standards" and "be-bop" deck with music partner-drummer, Jim Gelcer.
"Congrats on a great record!" - Jaymz B, Jazz FM 91.1
A mulit-instrumentalist who, as a child, was recognized for being a prodigy, "Poli" counts as his major influences in jazz piano, Thelonious Monk and Bud Powell.
An intellectual and creative peripatetic, Hoffert's vast and heralded contributions to the Arts and Technology are best
summed up by the media and his contemporaries ......
"Paul Hoffert defies neat definitions. The founder and keyboard player for the 1970s rock band Lighthouse is now the architect of Canada's most innovative information highway experiments. A university professor, businessman, composer and conductor, Hoffert is, in the words of some, the quintessential 'renaissance man'. He is also, possibly, the ideal visionary for the electronic age."
- Toronto Star
"Mr. Hoffert is one of the New Mandarins - along with Microsoft's Bill Gates … His music wakes up Canadians every morning, but this member of the Canadian Rock & Roll Hall of Fame has been waking up the technology sector as well ... " - Financial Post
"Musician, scientist, engineer, arts maven, and entrepreneur Paul Hoffert takes us on an accessible, lively, wide-ranging, thought-provoking tour of the frontiers of technology and culture (in his book, The Bagel Effect) ... an optimistic and deeply humanistic view of the world and of modern technology's role in it... Required reading for an introduction to the profound changes being enabled by modern media."
- Dr. Ronald Baecker, Director, Knowledge Media Design Institute, University of Toronto
_____________